If the unfortunate happens and you damage your alloy wheels you may feel that the damage is too severe. Thankfully, professional technicians can fix most damaged alloy wheels and have them shining and looking as fresh as new.
Should you scratch your alloy wheels on a kerb or mark them on busy urban streets most refurbishment can eliminate scratches and abrasions.
Let's have a brief dive into how alloy wheel refurbishment is done and what it is that we do here to mend your damaged alloy wheels.
The steps we take to refurbish your alloy wheels:
Cleaning your tyres and alloy wheels:
The first step is to thoroughly clean the alloy and wheel. This is so we can examine the extent of the damage, scratches and abrasions to be repaired. Cleaning is done by hand or through the use of a power washer depending on the extent of cleaning required.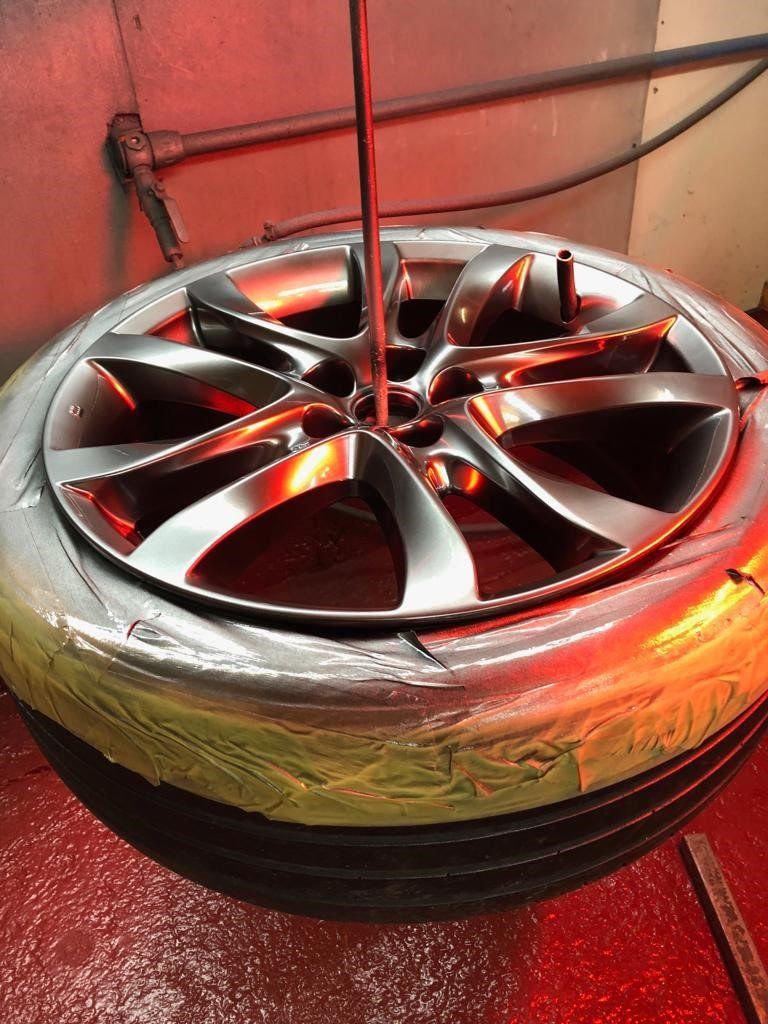 Removing or taping off your tyres:
We will follow the cleaning of the alloy wheel by either removing the alloy from the tyre or taping off the tyre. This ensures your tyre is protected during the refurbishment process and that we don't have to deal with a puncture or additional damage.
Sanding and repairing scratches and abrasions:
The damaged areas of the alloy are then sanded to smooth out scratches and abrasions and return your alloy to its more curved appearance.
We then apply filler to the scratches and abrasions, being careful to cover all areas and leave a smooth finish for both primer and paint.
Repainting your alloy wheel:
The alloy wheels are then colour matched by our professional team and the damaged areas are spray-painted over. We ensure a continuity of the colour for the entire alloy, so scratches and abrasions are eliminated.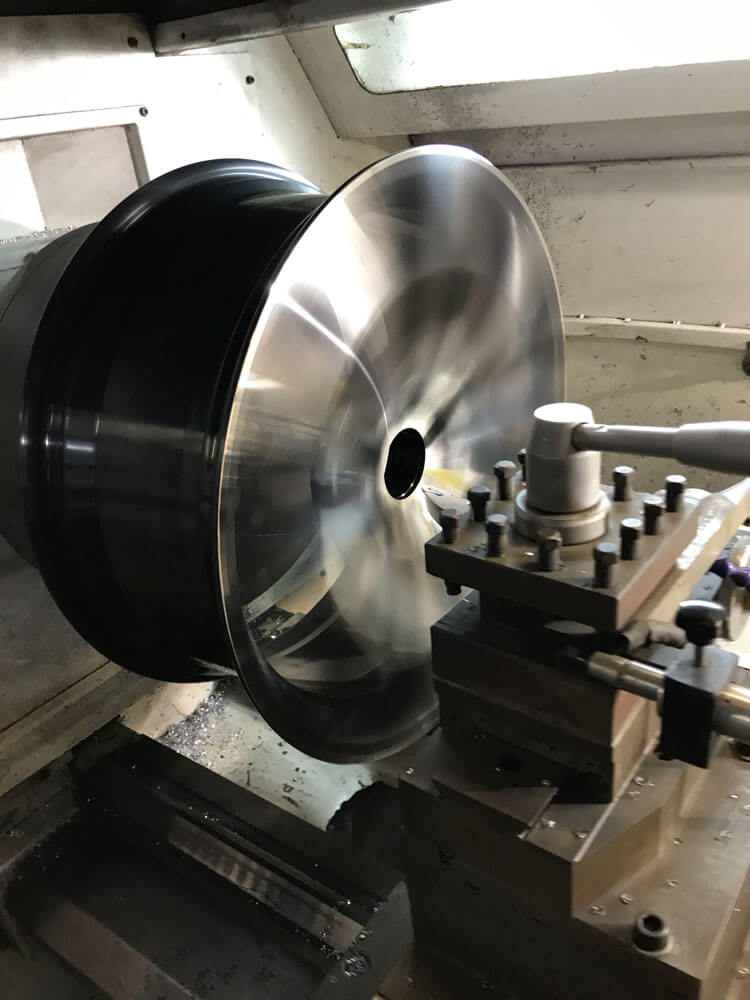 Putting the final touches to your alloy wheels:
To finish the refurbishment of your alloy wheels we then treat the alloy with a lacquer to a high gloss finish, polish and wipe down for good measure.
The cost of alloy wheel refurbishment:
The cost of your alloy wheel refurbishment will all depend on the extent of damage, the man-hours required and materials such as specialist paint etc.
A definitive estimate cannot be given until a technician has examined the extent of the damage, at which time you can choose to go ahead with repairs.
If the damage is too extensive it may be necessary to replace your alloy wheels, though this is only in the most severe cases.
Should you attempt an alloy wheel repair?
The answer to this is a resounding no. You need professional alloy wheel repair technicians to take care of your alloy wheels.
Only with the right training, tools and equipment can you undertake a successful alloy wheel repair.
Should, you attempt to do this yourself you may cause far more damage than you think.
Get in touch with our team should you require assistance with your alloy wheel refurbishment or if you have any questions about our services.