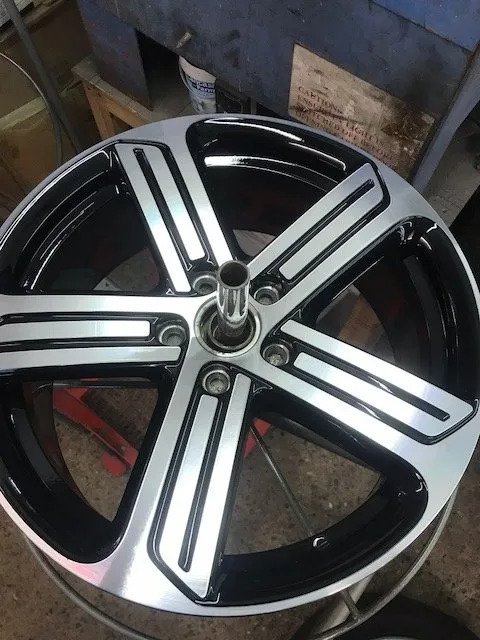 WHAT ARE DIAMOND CUT ALLOYS?
It can be tricky identifying whether your wheel alloys are diamond-cut. A lot of modern, alloy wheels are now cut in this way. The easiest way to identify whether your wheels are diamond cut, is to see if the faces of the wheels are very shiny (like the back of a CD).
Diamond-cut wheels can have a variety of painted inserts – usually in black, silver, or grey. Should you wish to change the colour of your inserts, we can do this for you.