very popular on vehicles 2020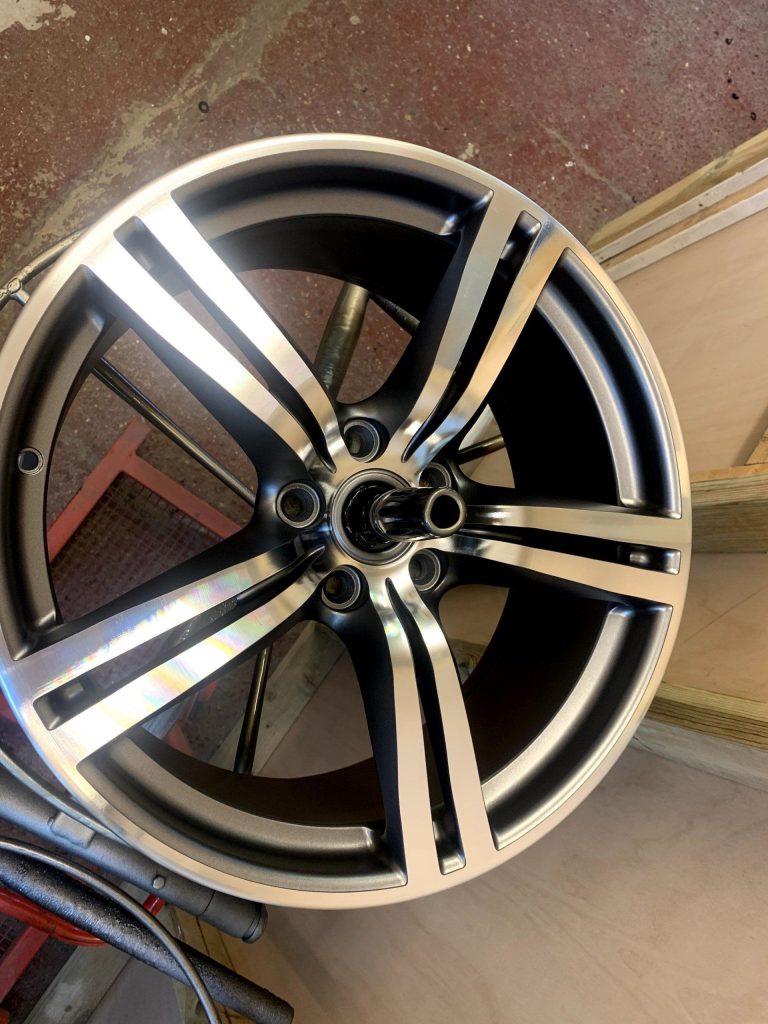 Diamond-Cut Alloy Refurbishment
Diamond-Cut alloys are becoming more and more popular. This type of alloy is now one of the key components in the design of modern vehicles. A Diamond Cut alloy is an alloy wheel that has had part or all of the painted surface removed to leave a shiny finish. The alloy is then lacquered over to prevent corrosion.
Diamond cut alloys add appeal and luxury to the appearance of new vehicles. However, many owners will be unaware that these alloys are more difficult to repair.
Diamond-Cut alloys cannot be repaired at home, as they require a lathe to be refurbished. Diamond-Cut alloys are first removed from the vehicle and are repaired using a lathe. The lathe removes old layers of lacquer and paint, this provides a smooth surface for repairs. A first stage powder coat finish is applied and cured. Once dry and cooled, a thin layer is cut from the alloy using a lathe and then a clear lacquer is applied. The alloy is then returned to the oven for one final cure.
Whilst a mobile specialist would not be able to repair Diamond Cut Alloys from their mobile workstation. This equipment can be found in some of our workshops. To find out if Wheel Doctor can repair Diamond Cut Alloys near you, you can find your nearest specialist here.