Damage to your beloved alloy wheels can be an expensive and annoying occurrence. Cost and repair times depend on the type of alloy wheel damage and its extent.
Thankfully, most alloy wheel damage is cosmetic and can be fixed and refurbished. When your alloy wheel damage is too severe it may be time to replace your alloy wheels, but before we do that, let's have a look at some of the common types of alloy wheel damage that we see regularly with our clients.
4 Common types of alloy wheel damage:
Kerbing:
Probably one of the easiest and most common types of damage to alloy wheels occurs by kerbing. Coming into close contact with high kerbs will leave scratches and gouges in your alloy wheels especially if impacted at speed.
Kerbing often occurs on one wheel or both on one side of your car and it greatly impacts the appearance of your car.
Buffering and refurbishing of a kerbed alloy wheel is possible and can be treated if the damage is not too great.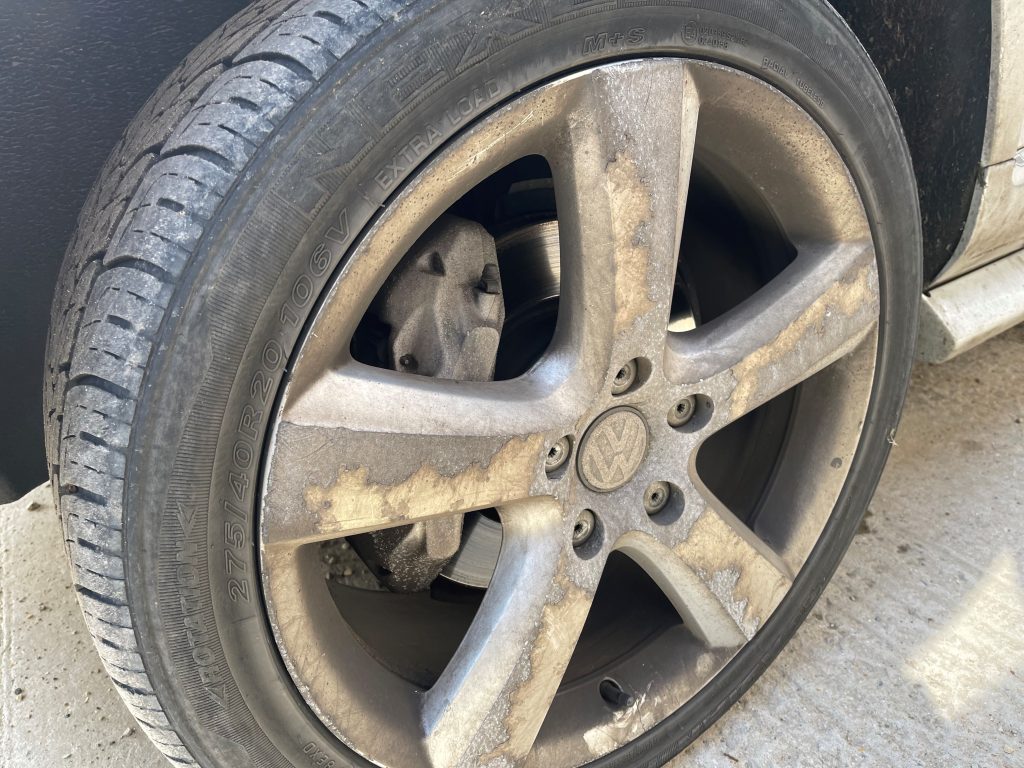 Potholes are a pain for every driver. Even without damage, the jolt of a hit can send us panicking. If hit at speed potholes can not only crack and dent your alloys but cause punctures.
If you feel you have hit a pothole too fast or were unable to avoid a collision, be sure to find a safe place to park and examine the damage.
If you see major damage or a crack in your alloys, be sure to visit our shop immediately. Small cracks can be repaired before the damage is too great.
Believe it or not, repairing and replacing your tyres can often lead to more damage than expected. We often see damaged alloy wheels when people use the wrong tools to change their tyres.
Using the wrong tools can damage the alloy nuts and permanently change their shape making future changes even more difficult. A slip on your tools can chip away pieces of the alloy also.
If you value your alloy wheels and don't have the know-how or equipment, then call a professional to help with your alloy wheel replacement.
The accidental use of abrasive materials on your alloy wheels can cause micro damage that builds up over time. By removing the protective layer on your alloys, you allow dirt and debris to become trapped. This will ruin the appearance of your shiny alloy wheels.
Use a microfiber towel or other soft material when cleaning your wheels. For added alloy wheel protection you can use a polish to add a protective coat and a far greater shine to your alloys.
Prevention is better than cure:
As you can see there are numerous ways that your alloy wheels can be damaged, by avoiding certain pitfalls and simple mistakes you can maintain the look of your car. Reduce repair costs and enjoy your alloy wheels by preventing the above damage from occurring.